Bora M++ platform
bora m++ development environment
bora m++ runtime
Bora M++ platform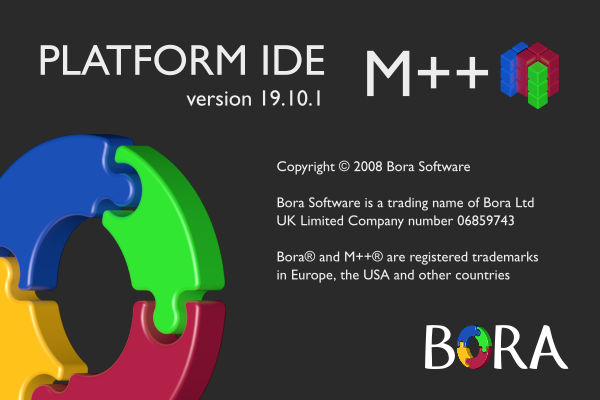 The Bora® M++® platform provides a modular, integrated development environment for M++ based application development.
The M++ language was conceived during the period between 2006-2009, with the aim of providing a feature complete, next generation scientific programming language optimised for scientific computing, signal processing, quantitative analysis, and numerical computation.
The Bora M++ Platform provides an integrated environment for M++ development, providing users with a feature complete toolset in which they can author and interact with their M++ applications.
The Bora M++ Platform is available for purchase directly from Bora Software.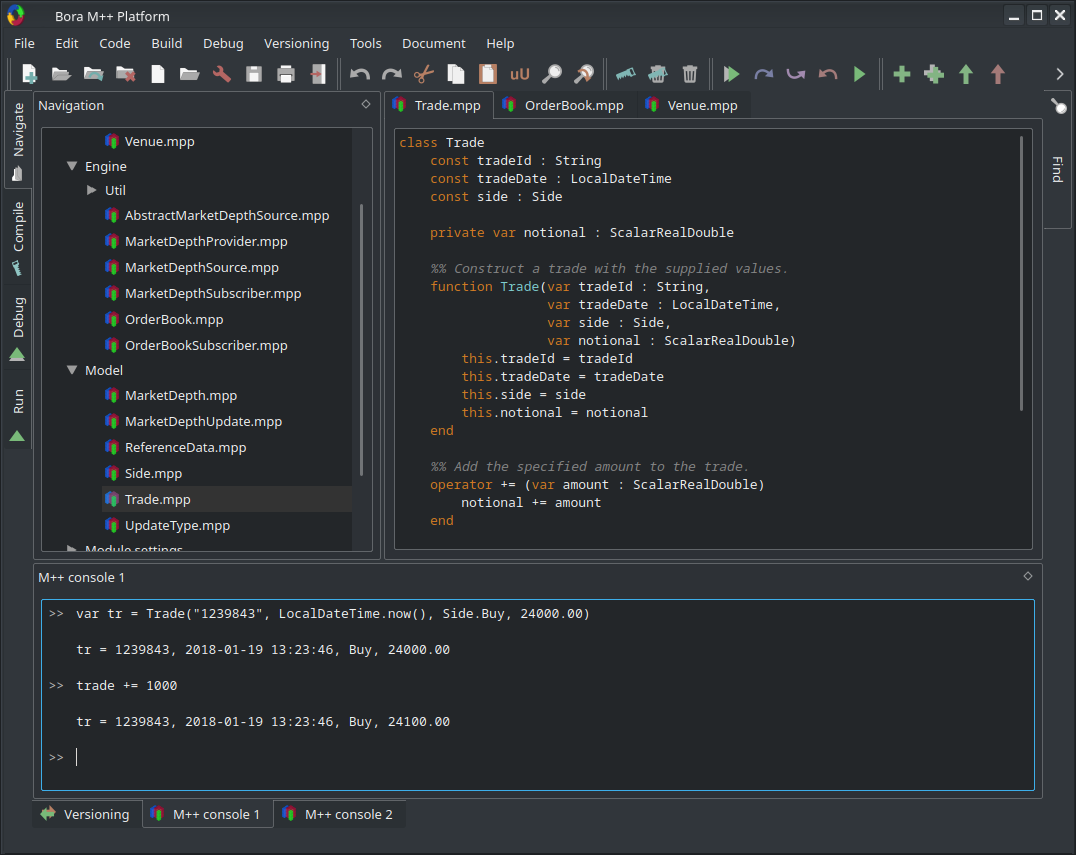 System requirements
The Bora M++ Platform is currently available for Linux systems.
Purchase
Bora® M++® is available for purchase for £699 + VAT. Delivery of the license is via email. The application installer can subsequently be downloaded from the links provided in the license email.
The application price is for a single user license, for use on one computer at a time.
Contact us via the contact form for further information on purchasing and volume licensing.